Jijii's commitment
Never compromise on
ingredients and the
freshness of fish.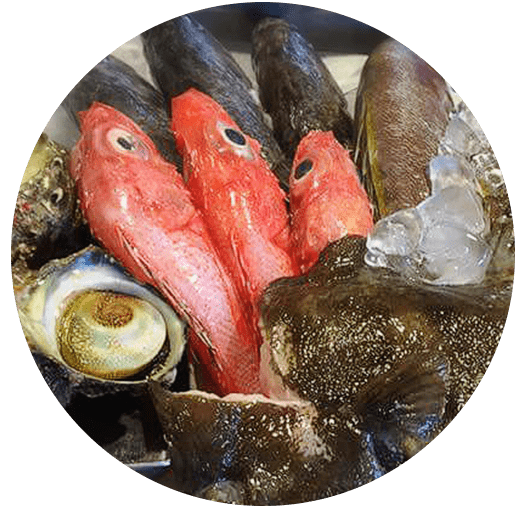 We decide how to cook the fish and shellfish in the most delicious way depending on what we carefully select each day from Toyosu market in Tokyo and Sanriku-Fudai Port.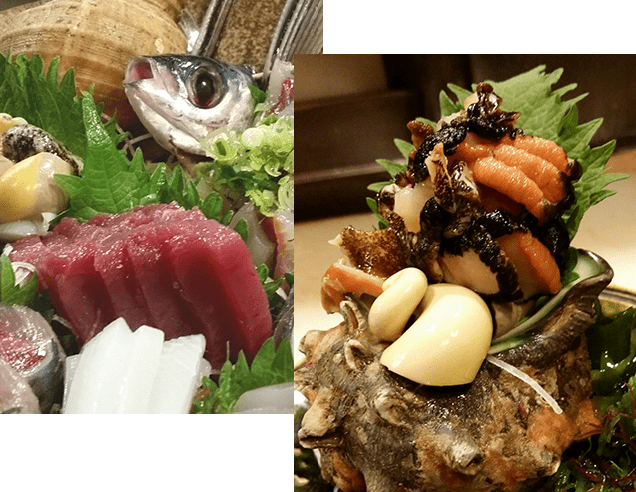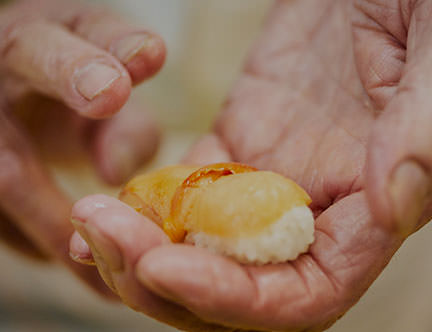 The well known Sushi restaurant Yamato SUSHI has a long history of 85 years in Shimotakaido in Setagaya-ward, an area where many SUSHI restaurants compete with each other. We launched Fish Izakaya "Jijii" 25 years ago, run by a third-generation head chef who has inherited this same technique and carries on the tradition of authentic "Edomae Sushi" in a casual Izakaya-style restaurant. One of the unique points of Jijii is that you can eat authentic Sushi along with many other types of Izakaya food.
Lively fish and lively people!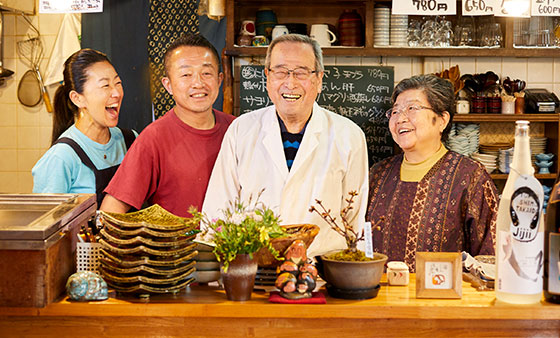 We welcome our guests with an "Okaerinasai" feeling. Okaerinasai is the word Japanese people use to welcome family back home. Our atmosphere is warm and comfortable, just like being at home, and we are happy to have laughter and smiles among our guests and staff all the time.
Third-Generation Head Chef, Takaharu Oka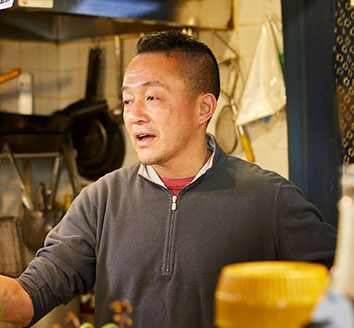 I used to support my parents' business after school, when I was in elementary school. They were always very busy operating their sushi restaurant and it seemed just natural for me to start learning how to cook to help them. I continued to work part-time at the restaurant when I was a college student. After graduation, I also worked at a Japanese restaurant in Australia and then started training at my parents's restaurant "Yamato Sushi" for 3 years, before taking another training opportunity at the popular restaurant "Eboshi" located in Chigasaki. I was lucky to get to know the professional chefs of Eboshi through my hobby of marine sports. I was quite inspired by their policy of not having preconceived ideas of what is right but exploring unexpected and creative cooking ideas. My cooking style is very flexible and creative - please come and find out!
Specialized cooking genre: Mixed style
Experience: 31 years
Training restaurant: Eboshi in Chigasaki